Tools
Tools to further strengthen your vision and convey it in an appealing manner.
Provide a clear direction for your target group and set them in motion!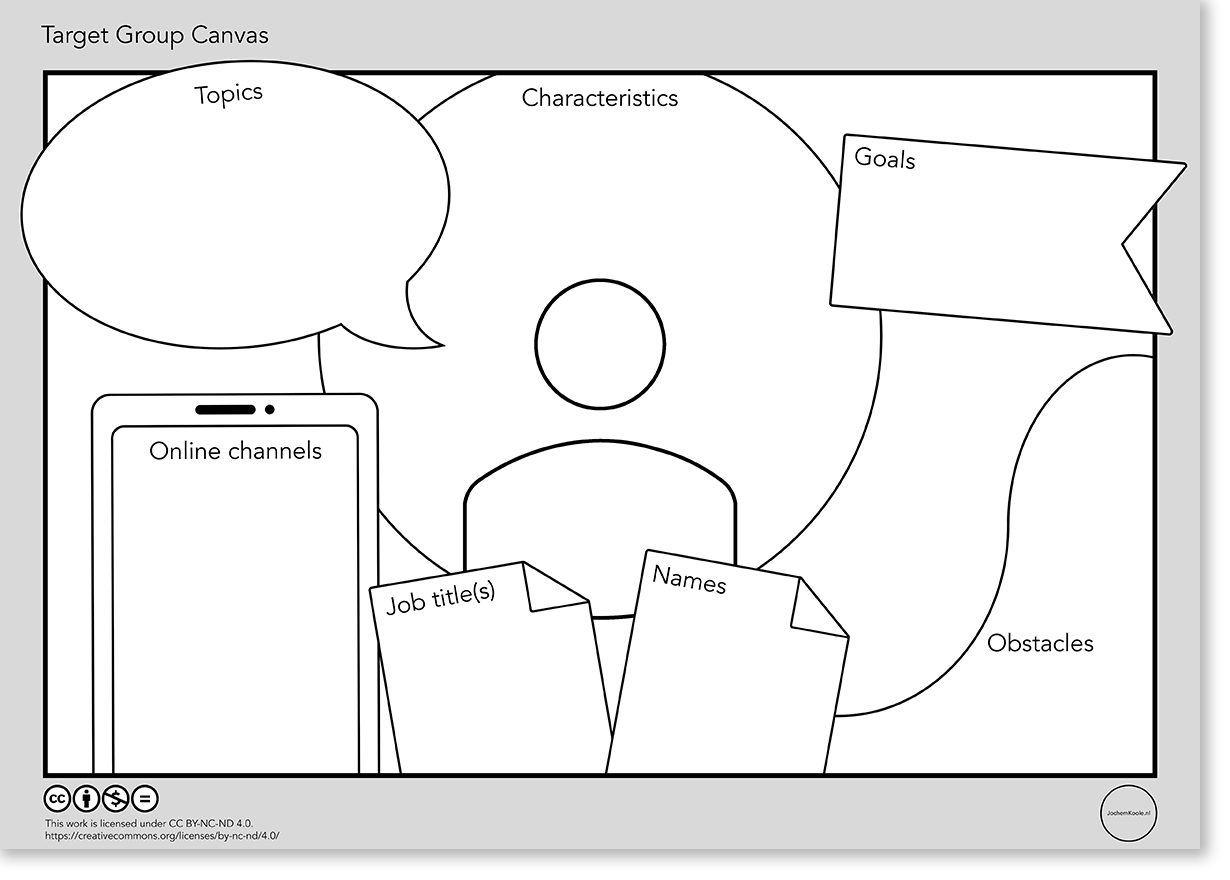 Target Group Canvas
The Target Group Canvas helps you to analyze your target group.
Which then allows you to seamlessly match your online presentation with the perception of the group of people that has to get moving in order for you to reach your goals.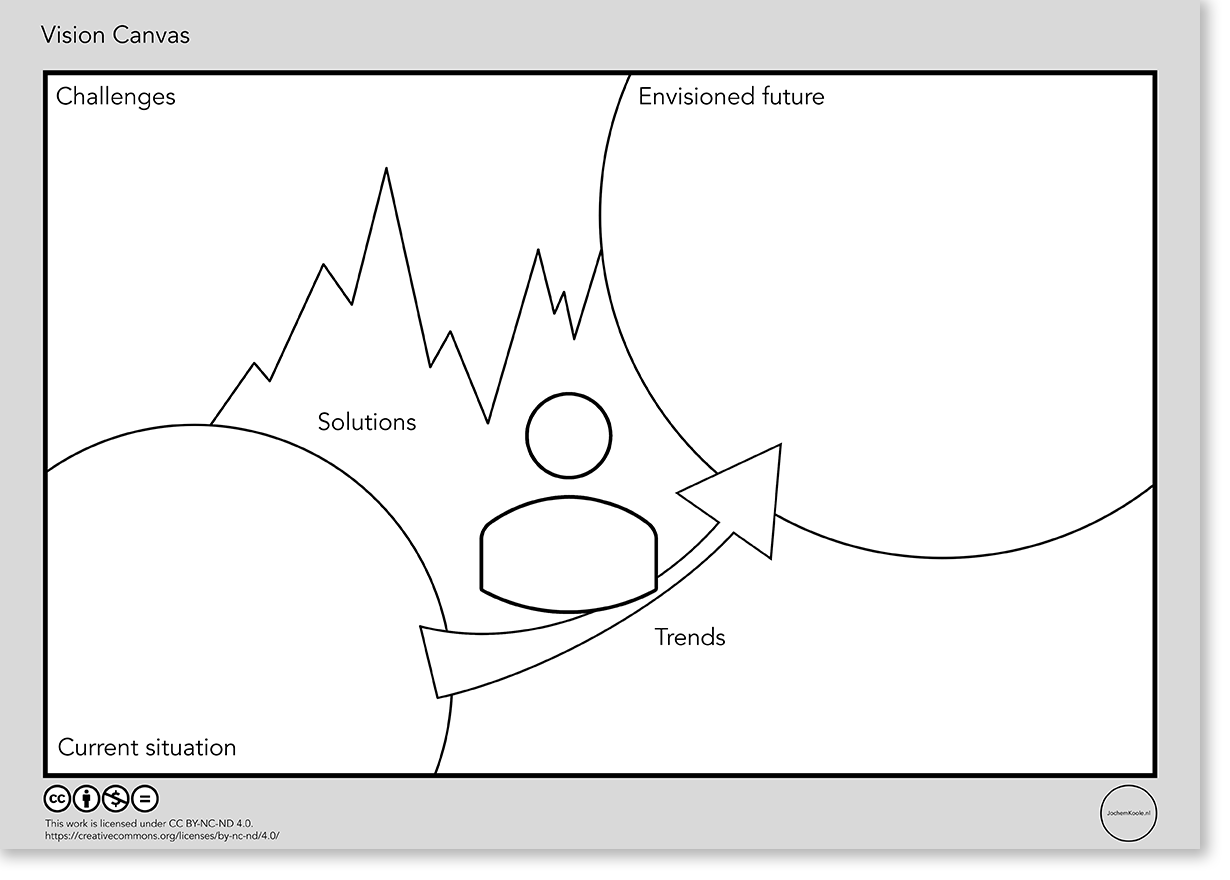 Vision Canvas
The Vision Canvas enables you to turn ideas on strategic topics and relevant themes into a clear target group-focused vision.
Hereby aligning your vision with the perception of your target group and providing them with a reason to get moving now.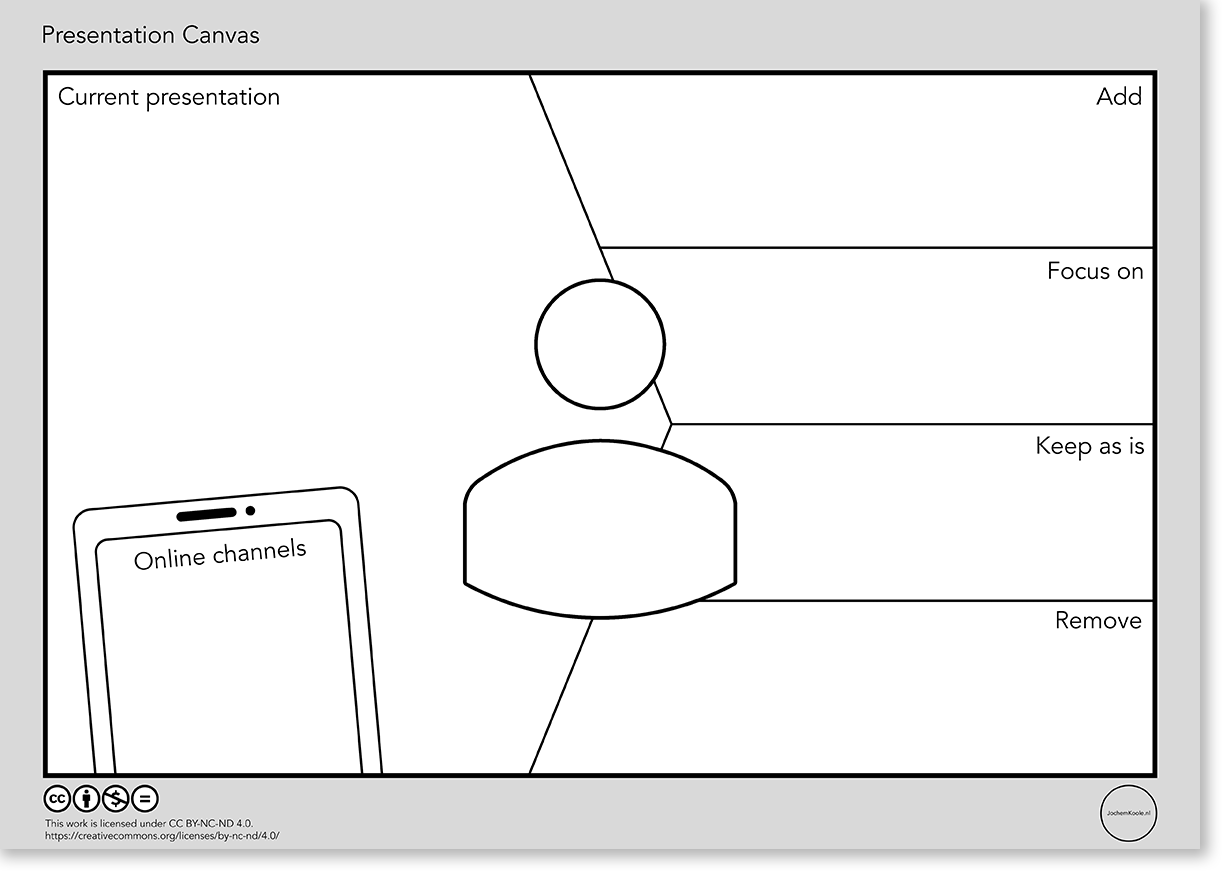 Presentation Canvas
With the Presentation Canvas you gain insights on how you currently present yourself online.
It helps you to determine how to present yourself in such a way that it matches your goals and the perception of your target group.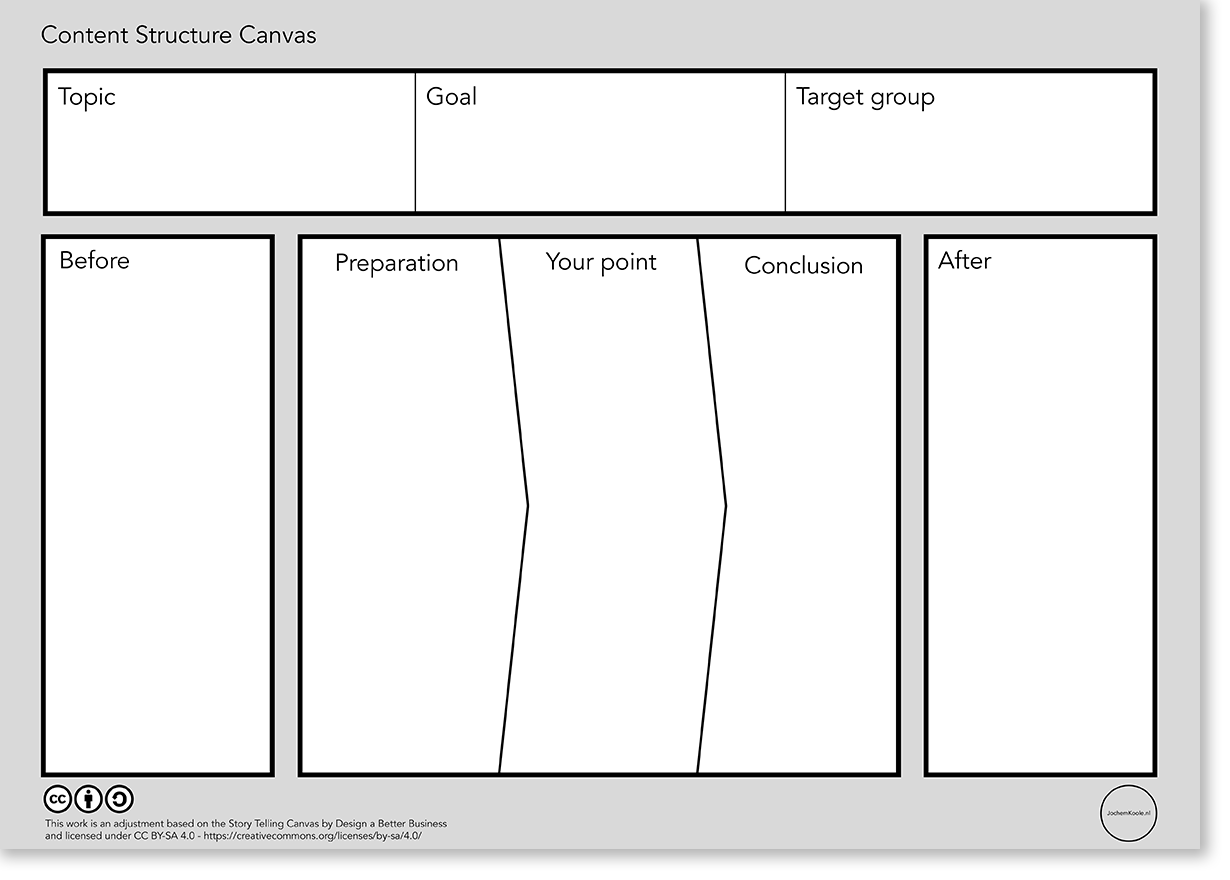 Content Structure Canvas
The Content Structure Canvas helps you to create content that matches the perception of your target group.
Hereby allowing your content – regardless of its format – to actually be valuable to them. You bring your target group (and yourself) a little closer to your envisioned future.